LEO Pharma is a leader in medical dermatology with a robust R&D pipeline across a wide range of therapies enabling people with severe skin diseases to access medicine and treatment.
Company Background
Advancing the science of dermatology with a leading branded topical dermatology franchise based on decades of research and development.
Setting new standards of care for people with skin conditions with a global team of about 5,000 people, serving 93 million patients in more than 130 countries.
Vision & Outlook
Support LEO Pharma on its journey to strengthening its global leadership in medical dermatology.
Help to expand the company's dermatology franchise and to accelerate innovation and growth.
Highlights & Updates
Committed to net-zero climate target aligned with SBTi and launched ESG linked financing.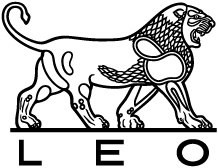 REVENUES 2022
EUR 1,430 million
HEAD OFFICE
Ballerup, Denmark