Advanz Pharma is a global pharmaceutical company with a strategic focus on specialty and hospital pharmaceuticals in Europe and Canada, committed to improving the lives of patients by providing and enhancing the medicines they depend on.
Company Background
Agile and experienced team, including direct sales, marketing and medical capability across Europe's major markets, and a global distribution network.
Broad expertise in several therapeutic areas with particular strengths in critical care, anti-infectives, endocrinology, cardiovascular and more broadly on rare disease medicines, particularly in hepatology and gastroenterology.
Vision & Outlook
Further grow its position as a partner of choice for specialty and hospital pharmaceuticals in Europe and beyond.
Invest in a strengthened platform – to accelerate the company's pipeline of innovative specialty pharmaceutical products.
Highlights & Updates
Acquisition of most of Intercept Pharmaceutical's subsidiaries and operations in Europe, Canada and other markets outside of the US, in 2022.
Combination more than doubles Advanz Pharma's commercial and medical team with sizeable additions across major EU countries.
Extended its strategic partnership with Alvotech, to commercialise five proposed biosimilars in Europe, in 2023. Will leverage the company's existing specialty and hospital capabilities in Europe to ensure successful market registration, commercialisation, and patient access.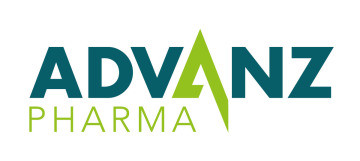 REVENUES 2022
EUR 665 million
HEAD OFFICE
London, United Kingdom