Company overview
Cint provides access to opinions by innovating market research technology connecting community owners to researchers, agencies and brands, for the sharing and accessing of consumer data. The online insights exchange platform hosts over 100 million registered consumers in more than 150 countries.
Cint is headquartered in Stockholm, Sweden and has over 200 employees in 14 offices in major cities across Europe, North America and Asia-Pacific.
Sourcing
Nordic Capital acquired Cint in 2016 in a limited auction process having gained unique access through its active engagement with key decision makers and its strong local technology network.
Nordic Capital was strongly preferred by management due to its track-record in software investments with proven capabilities in professionalising and internationalising of technology companies.
Investment rationale
Nordic Capital had identified the insights data collection technology market as an area benefiting from large scale shift to faster and cost-efficient digitalised models from traditional models being slow, expensive and less reliable. Consumers are increasingly mobile and digital which both increases the need for such a shift and enable a technology based approach.
The quality and efficiency of Cint's technology, its strong value proposition to the customers and the quick adoption of technology make Cint ideally placed to add value to both suppliers and buyers of research panels as a fully automated and truly global platform. In addition, Cint has a scalable business model and a modern technology platform providing ample opportunities to capitalise on the rapid tech driven growth in the industry.
Building the business
Cint has a history of strong organic growth, being further accelerated with significant investments. Its successful go-to-market approach has made the US the most important growth contributor, with Asia-Pacific also well positioned to deliver further growth.   In addition, Nordic Capital supported the company in its acquisition of P2Sample to further accelerate the US market and programmatic delivery.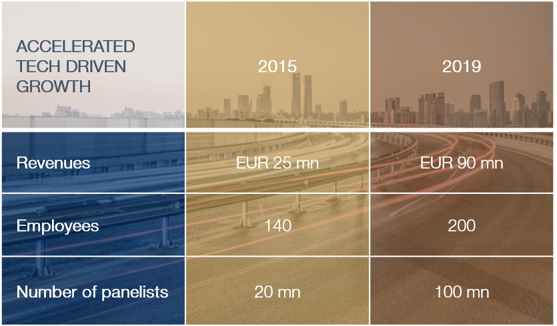 Clear Nordic Capital value creation plan
Leveraging on Cint's scalable global platform, Nordic Capital has together with the management team focused on further expansion by international growth investments, among others in the US, securing a leading position in the most important region.
New product launches and securing large global customers, such as international marketing services agencies, have been other key focus areas for the operational excellence projects that Nordic Capital has initiated during its ownership period. Furthermore, significant investments have been made in upgrading and expanding sales team with the support of Nordic Capital's strong tech network and operations team, strategic HR and sales excellence experts.
Cint has a highly profitable business model, which benefits the whole value chain when working with consumer surveys as it reduces time and costs for all parties. The company has enjoyed exponential growth and development for more than a decade, including ~30% growth annually on average, positioning Cint as a world leader in technology innovation for the market research industry.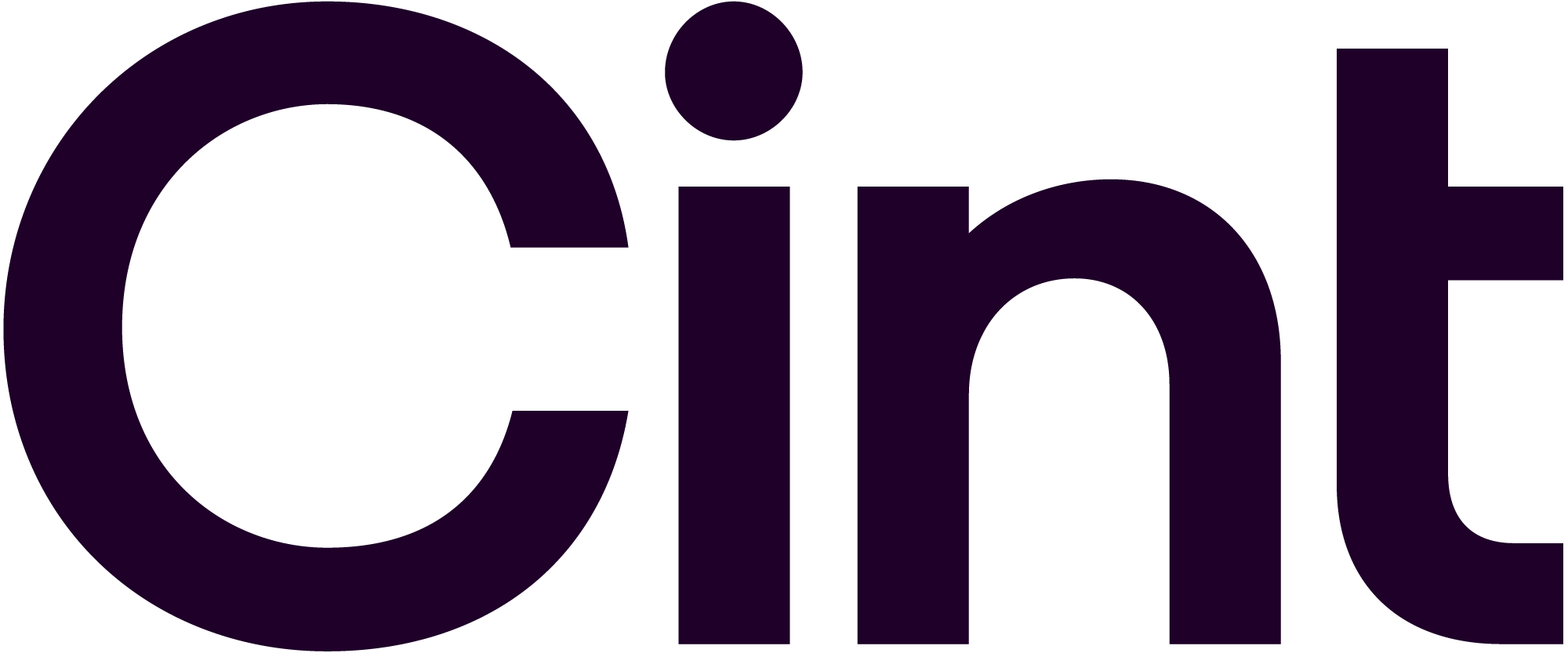 SECTOR
Technology & Payments
REVENUES 2022
EUR 295 million
HEAD OFFICE
Stockholm, Sweden