MAY 19 2023
A seamless procurement set-up can help companies mitigate risks, save costs, and further incorporate ESG measures at the core of their businesses. Alejandro Alvarez, NCPO Director, Nordic Capital Advisors, discusses Nordic Capital's approach and the latest industry trends.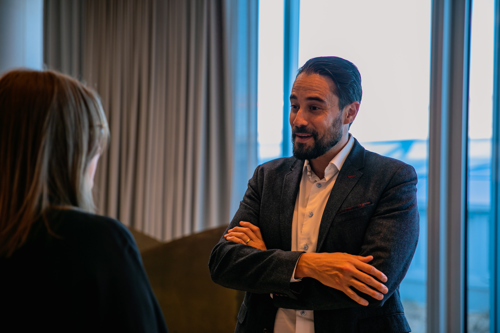 How has the procurement market evolved?
The underlining trend is that companies that understand the value of procurement, are now investing and developing their teams. But nothing triggers the focus more than a crisis as cost-efficiency is essential for almost all portfolio companies and the function finds itself under the spotlight.
From a procurement perspective, what challenges are the portfolio facing?
During inflationary periods, companies do everything to protect margins. Managing external costs is of critical importance – and this is an ongoing challenge that has been accentuated by multiple economic and geopolitical factors.
Making certain that supply chains are resilient is another important challenge that requires teams to be creative and explore solutions that may not have been necessary before. To do so, ensuring that the right talent is in place is critical – if you do not have the right people to act from the data, it can be problematic.
Are different companies facing different challenges?
Companies face similar challenges regarding inflation, talent retention, shortage of certain components, recession fears and so on. Whilst these underlining challenges are similar, the impact they can have vary as the companies operate in different sectors and geographies.
Having the right level of transparency, a challenge in itself, across the supply chain is essential when navigating in uncertain times.
Despite minimal immediate exposure toward operations in Ukraine or Russia, the Nordic Capital portfolio is still affected by some consequences arising from the war, such as supply chain disruptions and energy inflation.
To cope with the challenges – how does Nordic Capital support its portfolio?
The Nordic Capital Procurement Optimisation programme (NCPO) was launched in 2009, with the purpose of ensuring that the right people are connected and value creation is maximised. This is done by putting a particular emphasis on an active management, best-practice sharing, the NCPO Academy, leveraging cross-portfolio spend for framework agreement with partner suppliers, and by developing and rolling out strategy- and company-specific programmes.
The NCPO platform is modular and customised to meet every company's needs. It's open for all portfolio companies but mainly directed at larger entities or entities with a complex supplier base.