JULY 27 2023
Geopolitical and economic uncertainty have made life complicated for lots of companies. To improve one's chances to beat the odds, however, Nordic Capital maintains that some of its success it tied to the firm's active ownership approach.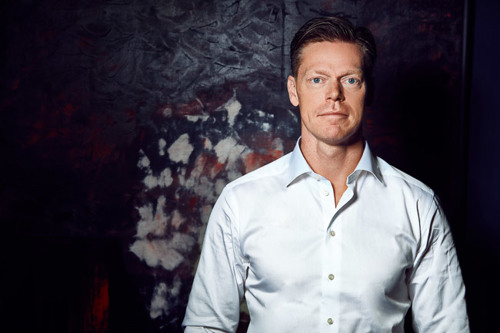 During the past three decades, Nordic Capital has helped develop some of the world's most successful and leading businesses.
Today, as markets remain volatile, Nordic Capital is proactively working to support our portfolio companies and leverage our 30 years' experience of active ownership. Nordic Capital is focused on empowering the portfolio to navigate tough market conditions and create resilient businesses. This is done by being deeply expe­rienced in focus sectors and operational expertise.
What can be done?
As private equity investors with an active ownership model, we are in a strong position to help our portfolio companies to navigate uncertainty and harness the power of change. We believe in the transformative power of private equity to change the future for both people and the planet. Our mission is to build stronger sustainable businesses and this belief has generated a determined and carefully carved out approach.
Ownership Strategy
Nordic Capital is predominantly focused on selected geographies and sectors within Healthcare, Tech & Payments, Financial Services, and Industrial & Business Services where its experience and expertise have proven successful, generating fruitful results.
Nordic Capital's ownership strategy focuses on supporting the portfolio companies through close partnership. True, mutually beneficial partnerships with founders, management teams and co-owners are a critical success factor in investments. Nordic Capital's ownership strategy and partnership-led approach makes a difference at the core.
Over the years, Nordic Capital has developed operationally focused sector playbooks that are key to growth and value creation. Experienced internal and external resources with deep operational expertise support portfolio companies throughout their ownership period.
When a company joins the Nordic Capital portfolio, it joins a strong community. This includes experienced owners with deep sector expertise, operational and functional experts, and a large network of industrial advisors, as well as access to many other companies with a shared ambition to grow and develop.
Joint plan
For Nordic Capital, a partnership starts with the development of a shared value creation plan, owned by the management team and fully supported by Nordic Capital.
Access to the Right People. An external network across sectors, functional areas and geographies allows Nordic Capital to bring in the right people to focus on results from day one.
Community & Best-Practice Sharing. The portfolio is a community where synergies are sought, and best practices shared across multiple functions.
Transparency & Communication. A cornerstone of the partnership between Nordic Capital and the portfolio companies is transparency and communication.
ESG & Impact. ESG is a key value driver and requirement for building flourishing and strong companies that will compete over the long term.
In 2022, Nordic Capital managed to pick up multiple prestigious PE industry awards recognitions, recorded a record-breaking fundraise of Fund XI and exit of the Binding Site, as well as eight thrilling investments in high-potential companies.