MAY 04 2023
At the heart of Nordic Capital lies the belief that a healthy culture and strong values go hand in hand with successful outcomes. That explains the continuous strive during 2022 to invest in further nurturing an environment with entrepreneurial passion, high performance, and equal opportunities.
The past twelve months have seen a challenging and uncertain macro environment, but, for Nordic Capital, 2022 also brought a continued growth of its organisation.
By the end of the year, Nordic Capital comprised of 214 people based in ten different countries. We have made it a priority during the course of the year to on-board all new colleagues and to both maintain and evolve the strong Nordic Capital culture.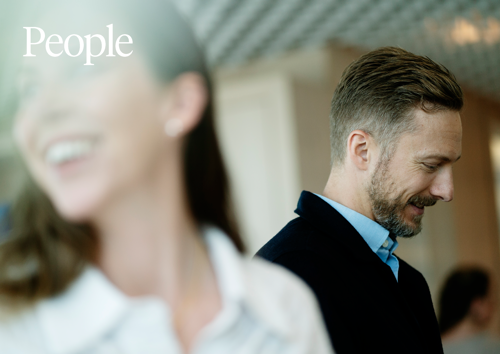 An entrepreneurial and high-performing culture
Nordic Capital combines financial expertise, operational capability, and the entrepreneurial spirit that is needed to build solid sustainable businesses. With a robust entrepreneurial backbone, Nordic Capital brings together analytical and financial skillsets with an entrepreneurial passion for developing businesses. Collaboration and true teamwork are key to the way that we operate.
A healthy workplace with equal opportunities
Nordic Capital takes an active approach to creating a healthy workplace that offers equal opportunities. Work-life balance, diversity and inclusion are key priorities. Although Nordic Capital has some way to go, it regularly takes significant steps to become a more diverse and inclusive firm and is committed to drive change. Today, Nordic Capital has reached a 30 percent share of female professionals. We fundamentally believe that increased inclusion leads to better decision-making.
To find out more, see below: