APRIL 24 2020
The Covid-19 pandemic is a global humanitarian crisis impacting business and society. We believe that companies and individuals have an important role to play in the fight against the pandemic and its many impacts. 
Read Nordic Capital's Covid-19 update here 
Many Nordic Capital-backed companies are contributing to this effort and we are pleased to share some of their stories and experiences here:

ERT – supporting the development and trial of vaccines
ERT is working to support its pharmaceutical customers as they develop a vaccine for Novel Coronavirus. Their dedicated vaccines eDiary solution is available to those companies who are involved in the search, while virtual trial capabilities allow patients to continue participating in clinical research with fewer site visits.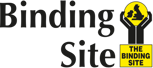 Binding Site – joins the effort to improve COVID-19 antibody diagnosis

Binding Site is contributing its long experience in special immunodiagnostics and has joined forces with other UK based experts to improve the accurate diagnosis of COVID-19 antibodies. The better detection of SARS-CoV-2 antibodies will play a major role in fighting the diseases as the development of a vaccine continues. Working with the Binding Site, and through Birmingham Health Partners alongside colleagues at University Hospitals Birmingham NHS Foundation Trust, experts at the University of Birmingham's Clinical Immunology Service aim to improve antibody diagnosis. More information on Binding Sites website.

ArisGlobal – supporting the pharmacovigilance process with digital knowledge

 
ArisGlobal has drawn on its experience as a life sciences software provider to launch a new digital knowledge hub that support clients in their Pharmacovigilance (PV) process during drug development. Using advance cognitive computing and machine learning, the Knowledge Hub encourages the automation of key functions in drug safety and regulatory compliance. This will help high-quality medicinal products to reach the market quicker. 

EDG – collaboration with Carbon 3D printers to produce protective equipment for healthcare workers
Excent Tandtechniek, part of European Dental Group, has joined forces with Carbon 3D printers to contribute to the fight against COVID-19. The dental lab has reallocated its resources to produce protective equipment for healthcare professionals across Europe.

Macrobond – financial software to track COVID-19's economic impact
Macrobond has launched a special COVID-19 Dashboard that enhances the ability of 500 different organisations, including some of the world´s largest banks asset managers, corporates and universities to monitor the COVID-19 pandemic and its economic impact. 

Acino – distributing hand sanitisers to over 2,000 healthcare professionals in Iraq
Acino a leader in the pharmaceutical industry, is working to distribute  hand sanitisers to over 2,000 healthcare professionals in Iraq. This comes at a time when sanitisers are in short supply but urgently needed to reduce the spread of the virus. Read more on LinkedIn

Greenfood – making its workforce and facilities available for production of protective equipment
Greenfood is reorienting its food production workforce in order to help combat the spread of COVID-19. One of its food production sites is now focused on manufacturing  protective visors for healthcare in Sweden and Denmark, with the aim of producing 15,000 protective visors per day. 
Greenfood is also delivering free healthy food to a new Swedish emergency hospital, information on LinkedIn.

GHD – new digital guidance service for home patients
GHD is using its experience as a provider of medical homecare products and services to create a new digital guidance service for home-based patients in Germany. This includes helpful videos and hygiene tips to help them safeguard themselves against COVID-19​. More information in German on GHD's website.

Intrum – helping customers in financial difficulty and supporting important society functions
Intrum is finding ways to help consumers facing difficult financial situations as a result of the pandemic. It has introduced new guidelines across all its markets, including enabling the freezing, delay or restructuring of debt repayments.
In Sweden, Intrum has also offered paid leave of absence for its employees who wish to support important functions in society such as nursing or other similar roles. More information in Swedish.

Nordnet – savings & pensions advise and food to healthcare workers
Nordnet is contributing to the combat of COVID-19 by helping consumers to manage their savings and pension planning in an unpredictable world.
As part of their community engagement, they are also offering free healthy food to Swedish healthcare workers.

Cint – conducting research to better understand the implications of Covid-19
Cint is drawing on its experience of market research technology to help government, social policy makers and brands better understand the implications of Covid-19. More information.

Trustly – donating meals to healthcare staff
Trustly is showing its gratitude to healthcare professionals fighting COVID-19 by donating free meals to healthcare staff in Malta, Sweden and the UK. More information available on LinkedIn. ​​