APRIL 13 2023
Trustly, the global payment method, announces that Morten Hübbe has been elected as the new Chairman of the Board of Directors of Trustly AB (publ) and will assume the role on June 1st, 2023. Morten Hübbe will succeed Fredrik Näslund, who returns to the role as an ordinary member of the Board. 
Fredrik Näslund, Partner, Nordic Capital Advisors, and current Chairman of Trustly, comments: "With over 25 years of operational and strategic experience from several prominent companies, Morten Hübbe will add valuable financial and technology sector expertise to the Board, as Trustly continues to strengthen its position as the Modern Way to Pay."
Morten Hübbe, Trustly's newly appointed Chairman of the Board of Directors, comments: "Trustly is a unique company that has leveraged its innovative products to become the market leader in its segment. I look forward to becoming the Chairman and working together with and supporting CEO Johan Tjärnberg and his management team, drawing on my experience in software, technology and working in regulated markets."
Johan Tjärnberg, CEO of Trustly, comments: "Trustly is in an exciting phase where we continue to strengthen our position as a global payment method. Morten is a highly experienced leader, and I look forward to working with him and am convinced that his solid boardroom experience in financial services will be a great asset to Trustly."
Morten Hübbe currently serves as CEO of Scandinavia's largest insurance company Tryg, where he has spent over 20 years in the company's management team. In addition, he has extensive boardroom experience from the financial services, software, and IT development sectors, including KBC, KMD and Zürich Financial Services. He also serves as Chairman of two other Nordic Capital portfolio companies, Siteimprove, a global leader within website experience and digital marketing optimisation and Conscia, a leading security and networking infrastructure specialist in Northern Europe.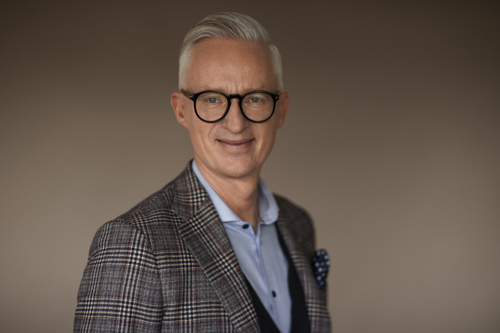 In addition to Morten Hübbe, Niklas Johansson, with extensive experience from Carnegie, Evli Bank, Skandia, the Ministry of Finance and the Swedish Financial Supervisory Authority, has recently been elected to Trustly's Board of Directors.
The Board of Directors will, as per June 1st, 2023, consist of Morten Hübbe, Fredrik Näslund, Niklas Johansson, Josefine Lindstrand, Cecilia Qvist and Måns Alfvén.
For more information, please contact:
Trustly
Linnéa Nichols-Eriksson, Communication Manager
Tel: +46 (0)70 261 26 93
e-mail: press@trustly.com
Subscribe to Nordic Capital's press releases
#subscribe