MARCH 06 2023
Jacob Brandt, Investment Manager at Nordic Capital Advisors, has been included in Talent 100, a list celebrating young Danish talents under thirty-six across the private and public sectors. The talents are selected by Berlingske, one of Denmark's leading national daily newspapers.
Jacob is an integrated part of Nordic Capital's global Technology and Payments team. In his international role, he focuses on new investments and value creation in existing portfolio companies. Prior to joining, Jacob worked in the Investment Banking division of J.P Morgan in London where he took part in advising global companies within technology and financial services on transformational M&A transactions and IPOs. Jacob is based in Copenhagen and also serves as board member of Nordic Capital-owned Conscia.
"Jacob is an important part of Nordic Capital's investment advisory team and has played a key role in several of Nordic Capital's global landmark transactions, such as LEO Pharma in Denmark and Inovalon in the US. He demonstrates a strong investor mindset and exceptional financial analysis skills. Moreover, Jacob is a confident communicator with a talent for clearly conveying his ideas. He is also an appreciated colleague nourishing both the Nordic Capital culture and external network. We are delighted that Berlingske draws attention to Jacob's talent", said Fredrik Näslund, Partner, Head of Technology & Payments, Nordic Capital Advisors.
It's the 19th year in a row that Berlingske selects the most talented Danish youths across the private and public sectors.
To view the entire list, please visit:  Se listen: Her er de største talenter i dansk erhvervsliv 2023 (berlingske.dk)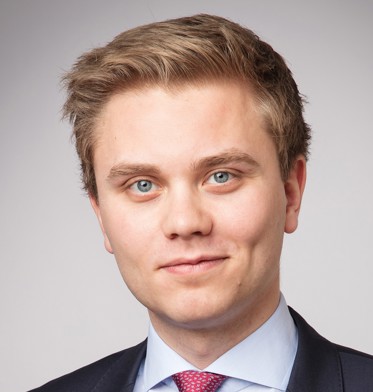 Press contact
Katarina Janerud, Communications Manager
Nordic Capital Advisors
Tel: +46 8 440 50 50
e-post: katarina.janerud@nordiccapital.com
About Nordic Capital
Nordic Capital is a leading private equity investor with a resolute commitment to creating stronger, sustainable businesses through operational improvement and transformative growth. Nordic Capital focuses on selected regions and sectors where it has deep experience and a long history. Focus sectors are Healthcare, Technology & Payments, Financial Services, and selectively, Industrial & Business Services. Key regions are Europe and globally for Healthcare and Technology & Payments investments. Since inception in 1989, Nordic Capital has invested EUR 22 billion in over 130 investments. The most recent entities are Nordic Capital XI with EUR 9.0 billion in committed capital and Nordic Capital Evolution with EUR 1.2 billion in committed capital, principally provided by international institutional investors such as pension funds.  Nordic Capital Advisors have local offices in Sweden, the UK, the US, Germany, Denmark, Finland, Norway and South Korea. For further information about Nordic Capital, please visit www.nordiccapital.com
"Nordic Capital" refers to, depending on the context, any, or all, Nordic Capital branded entities, vehicles, structures and associated entities. The general partners and/or delegated portfolio managers of Nordic Capital's entities and vehicles are advised by several non-discretionary sub-advisory entities, any or all of which are referred to as "Nordic Capital Advisors"