APRIL 05 2023
In line with its focus on sustainability, Nordic Capital has partnered with EcoVadis, a trusted provider of business sustainability ratings, intelligence and collaborative performance improvement tools for global supply chains. Offering support at every stage of the procurement process, this innovative partnership will enable Nordic Capital's portfolio companies to increase resilience and transparency, while also reducing costs.
Backed by a powerful technology platform and a global team of domain experts, EcoVadis' easy-to-use and actionable sustainability scorecards provide detailed insight into environmental, social and ethical risks across 200+ purchasing categories and 175+ countries. It will allow Nordic Capital's portfolio companies to monitor and improve the sustainability performance of their suppliers via scorecards, benchmarks, carbon action tools and insight guides.
This partnership reflects Nordic Capital's active approach to ownership and its commitment to driving transformative sustainable growth within its portfolio companies.
"Nordic Capital is thrilled to partner with EcoVadis. As a result of this partnership, Nordic Capital will continue to enhance ESG performance across the portfolio, helping investee companies to manage and mitigate risks in their supply chains and efficiently integrate sustainability considerations into their procurement processes. The partnership closely aligns with Nordic Capital's mission to build stronger, more resilient and sustainable businesses," said Alejandro Alvarez, NCPO Director, Nordic Capital Advisors.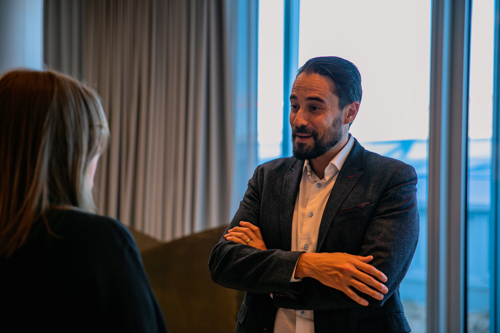 Nordic Capital's Procurement Optimisation Programme (NCPO) connects procurement professionals across the portfolio, maximising value through strategic procurement, talent development and key supplier partnerships. As part of Nordic Capital's partnership with EcoVadis, an API to the NCPO Engine, Nordic Capital's customised Source-2-Contract tool, has been built to further enable the digitalisation of the procurement function.
"As more than 80% of ESG impacts are typically in the supply chain, we are very happy to see Nordic Capital take a leading role as a private equity firm in prioritising sustainable procurement within their portfolio companies. We are ready to help those companies integrate EcoVadis scorecards into their procurement processes, to monitor and improve the sustainability performance of their supply partners at every stage of their sustainability journey, and accelerate further toward positive impact and sustainable value creation," said Lazar Armianov, Regional Director of Sales for Northern Europe, Middle East & Africa at EcoVadis.
Media Contact:
Nordic Capital
Katarina Janerud, Communications Manager
Nordic Capital Advisors
Tel: +46 8 440 50 50
e-mail: katarina.janerud@nordiccapital.com
About Nordic Capital
Nordic Capital is a leading private equity investor with a resolute commitment to creating stronger, sustainable businesses through operational improvement and transformative growth. Nordic Capital focuses on selected regions and sectors where it has deep experience and a long history. Focus sectors are Healthcare, Technology & Payments, Financial Services, and selectively, Industrial & Business Services. Key regions are Europe and globally for Healthcare and Technology & Payments investments. Since inception in 1989, Nordic Capital has invested EUR 22 billion in over 130 investments. The most recent entities are Nordic Capital XI with EUR 9.0 billion in committed capital and Nordic Capital Evolution with EUR 1.2 billion in committed capital, principally provided by international institutional investors such as pension funds.  Nordic Capital Advisors have local offices in Sweden, the UK, the US, Germany, Denmark, Finland, Norway and South Korea. For further information about Nordic Capital, please visit www.nordiccapital.com
"Nordic Capital" refers to, depending on the context, any, or all, Nordic Capital branded entities, vehicles, structures and associated entities. The general partners and/or delegated portfolio managers of Nordic Capital's entities and vehicles are advised by several non-discretionary sub-advisory entities, any or all of which are referred to as "Nordic Capital Advisors".
Subscribe to Nordic Capital's press releases
#subscribe