DECEMBER 07 2022
Financial News and Private Equity News have again named Kristoffer Melinder, Managing Partner, Nordic Capital Advisors, as one of Europe's 50 Most Influential People in Private Equity.  Kristoffer has been included in this list every year since it was first published five years ago. Against a backdrop of economic and geopolitical uncertainty, honourees in this year's list represent the top dealmakers, investors, business leaders and advisers shaping the European private equity market. In addition to their leadership within their firms and the wider market, they are credited for their commitment to sustainable investment.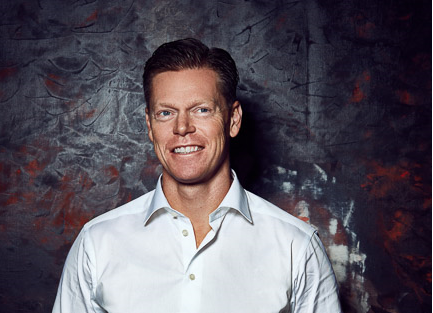 The list describes 2022 as "a year of records" for Nordic Capital, which during the year raised its largest ever fund at EUR 9 billion. The fundraise was one of the largest and fastest in Europe this year, closing in nine months with a c. 100% re-up rate. Financial News and Private Equity News also credit Nordic Capital for "achieving its best ever exit on its GBP 2.25 billion sale of specialty diagnostics company The Binding Site".
As sole Managing Partner since 2016 – and before that as co-leader alongside Joakim Karlsson for six years – Kristoffer Melinder has overseen the growth of Nordic Capital Advisors to close to 200 employees. Focusing on Healthcare, Financial Services Technology & Payments, and selectively, Industrial & Business Services, Nordic Capital has invested close to EUR 22 billion in 130 transactions since its inception in 1989.
Kristoffer is recognised as a champion of sustainable investment and over the last twelve months, Nordic Capital has further increased its commitment in this area. As a strong believer in responsible investment and business practices, Nordic Capital scored very highly in the latest UNPRI Transparency Assessment Report and continues to embed robust ESG practices within its portfolio companies.
Kristoffer Melinder commented: "2022 was a year of records for Nordic Capital and as a team, we are delighted and honoured to be recognised by this prestigious list of talented private equity leaders. It is all the more rewarding to have made these achievements in challenging economic conditions when the quality of a GP's strategy and its ability to achieve true value creation at the company level is put to the absolute test."
He added: "We also credit Financial News and Private Equity News for making sustainable investment an important part of their criteria for inclusion in the Most Influential List. Nordic Capital is deeply committed to ESG and we believe that private equity investors have a critical role to play in building a sustainable world and driving change within business to benefit society and the planet."
Note: The 50 "most influential" people were selected by Financial News and Private Equity News, who conducted thorough market research to assess candidates' firepower in Europe, their recent track records and their wider industry profile. The full list is available at: https://www.penews.com/lists/fifty-most-influential-in-private-equity-2022.
Media contact:
Nordic Capital
Katarina Janerud, Communications Manager
Nordic Capital Advisors
Tel: +46 8 440 50 50
e-mail: katarina.janerud@nordiccapital.com
About Nordic Capital
Nordic Capital is a leading private equity investor with a resolute commitment to creating stronger, sustainable businesses through operational improvement and transformative growth. Nordic Capital focuses on selected regions and sectors where it has deep experience and a long history. Focus sectors are Healthcare, Technology & Payments, Financial Services, and selectively, Industrial & Business Services. Key regions are Europe and globally for Healthcare and Technology & Payments investments. Since inception in 1989, Nordic Capital has invested close to EUR 22 billion in 130 investments. The committed capital is principally provided by international institutional investors such as pension funds.  Nordic Capital Advisors have local offices in Sweden, the UK, the US, Germany, Denmark, Finland, Norway and South Korea. For further information about Nordic Capital, please visit www.nordiccapital.com
"Nordic Capital" refers to, depending on the context, any, or all, Nordic Capital branded entities, vehicles, structures and associated entities. The general partners and/or delegated portfolio managers of Nordic Capital's entities and vehicles are advised by several non-discretionary sub-advisory entities, any or all of which are referred to as "Nordic Capital Advisors".